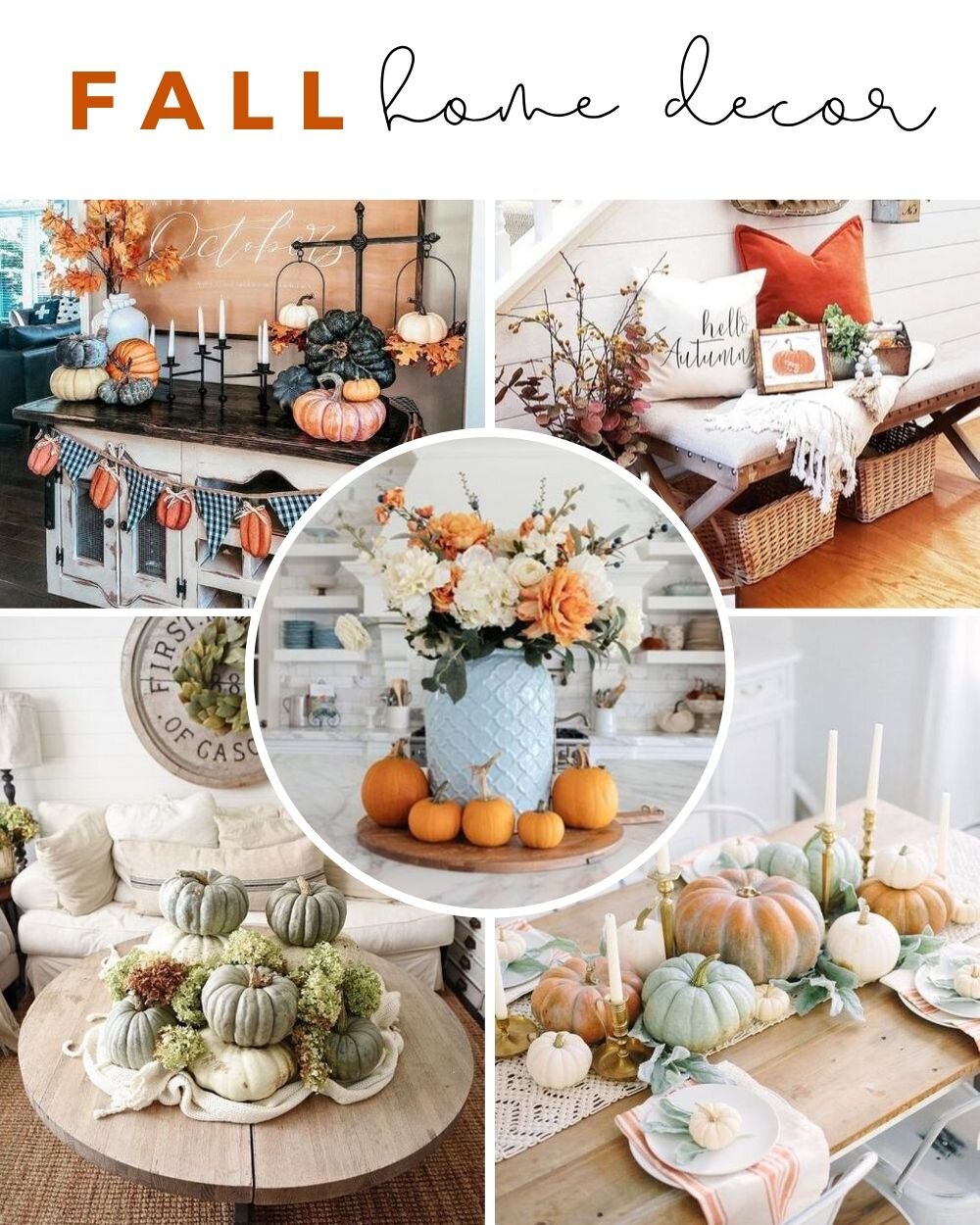 Introduce hints of a new color to your existing palette
Combine autumn red or orange splashes with a neutral or contrasting base to bring the season indoors. Muted greens, blues and ivory are fresh alternatives to the more traditional bold warm colors. Throw pillows, blankets and table decor are high-impact, low-investment places to start.
Add woodsy elements
Found at your local farmers' market or your own backyard, moss, grasses, and small branches are a great way to add fall interest to pots, vases or tabletops.
Create a centerpiece
Use pumpkins, acorns, corn, gourds, leaves and twigs along with candles, flowers and other accent pieces to create dynamic and cozy centerpieces for tables, mantles and entryways.
Celebrate the harvest season
Casual country touches like twine, rustic wooden pieces and cozy blankets add autumn comfort to any space.
Choose pieces that will stay timely through the holidays
Start with basics and layer on details that are holiday specific. Little touches can denote a specific holiday while easily removed or changed to make those halloween pumpkins last through Thanksgiving as harvest decor.

Wreaths are classic and versatile
Experiment with combinations of wheat, leaves, pinecones, twigs and pumpkins for a festive fall look. They can also be laid flat to frame pumpkins, candles, or other centerpieces.
Candles add warmth and light in any season
They work anywhere. If you stick with neutral colors, embellishments and containers can be changed for the season.